TRIBUTE 2 LEGENDS!
For the first time, there are two very special occasions for all Bud Spencer and Terence Hill fans with the sensational, grand reunion at the Spencerhill Festival in Gubbio and the festival in Germany.
After more than 10 years we return to Ilmenau, in beautiful Thuringia, where we will be welcomed with open arms. The brand new Stadthalle, with its beautiful park, will be a mecca for thousands of fans for two full days. The stage will be set up in the main hall, food stands in the park, and mega screens in the two movie theaters.
The multimedia cinema hall will offer an unprecedented sound and video experience on eight large monitors simultaneously. Numerous american cars-always in keeping with the theme of the festival-will enhance the park, and, as is traditional, there will also be a parade of classic cars through the town of Ilmenau.
An exhibition in the hall gallery will delight you, or you can enjoy the festival in the main hall. We promise you much, much pure fun. And you know that we will not disappoint you.
Celebreting two legends!
Other program items:
Live concerts
Spencerhill films non-stop
VIPs on stage, live broadcasts and interviews
Large beer garden with food and attractions
Spencerhill Wild West
Girotti ice cream parlor
Beer and sausage contests, arm wrestling, tug-of-war and Bud's Hammer
Awards and tattoo contest
Classic American cars
Family and children's program
Children's area
Official fan shop
Opening Hours.
Friday: 15:00 - 02:00
Saturday: 10:00 a.m. - 02:00 a.m.
How much does it cost?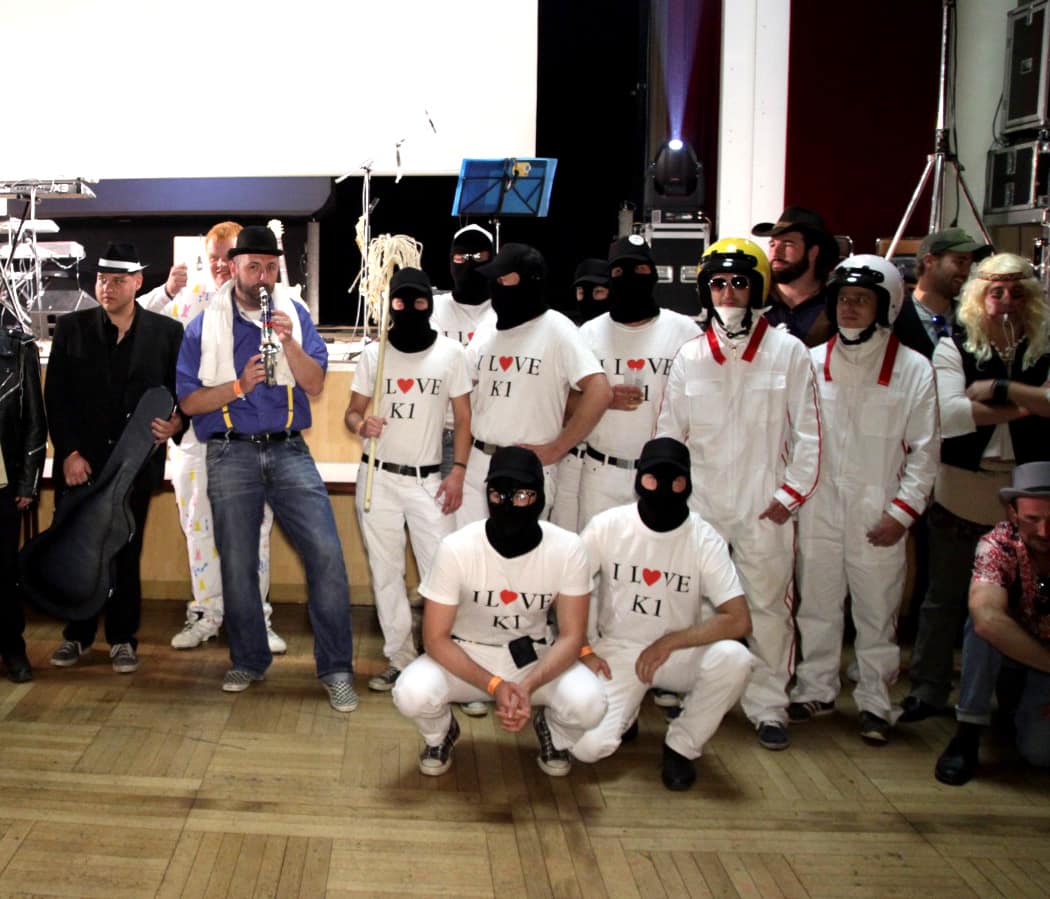 85.00 € Early Bird Ticket (Adults)
1.00 € per year of age for children up to 16 years old
99.00 € Festival Ticket from 31/07/2023
*** Early Bird Ticket nur bis 30.07.2023
Tickets gelten für beide Tage mit exklusiven freiem Zugang zum Festival-Areal im Park und der Spencerhill-Stadthalle Ilmenau.
Overnight stays & parking spaces:
Ilmenau has numerous overnight accommodations and also a camp nearby ready for you. You can find a list here:
There will also be a shuttle bus so that you can reach your destination unharmed.
Spencerhill Dollar
The popular Spencerhill payment for food and drink is back. This year it will be the Spencerhill dollar. The exchange rate will be 1 dollar to 2.50 € (without inflation adjustment). So you can pay anywhere quickly and without change! Be curious about the beautiful bills!
SPENCERHILL FESTHALLE & PARK
Naumannstraße 22
98693 Ilmenau