The program will be worked out in the coming weeks and months. We will keep you informed here. Just drop by this page from time to time.
What we can already say is that we will have more star guests than ever before, because most of them come from Italy. You can expect great live concerts from the great composers of Bud Spencer and Terence Hill soundtracks, such as the Oliver Onions, Franco Micalizzi or La Bionda. The Spencerhill Magic Band and the Dune Buggy Band will also be present.
There will also be films in Italian and German, shows, games, autograph sessions, contests, exhibitions and more.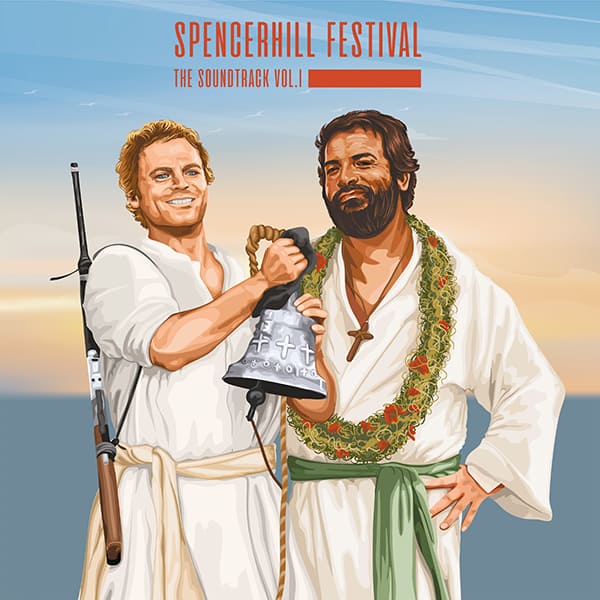 The Spencerhill Festival Gubbio 2023 also has its own official anthem.
Sung by the director of the Bud Spencer Museum in Berlin Matteo Luschi, it will be the soundtrack of the fantastic Gubbio days.
Matteo's voice is supported by others from singers young and old. The song could only be called "Gubbio." Three versions from classical to dance are available on all online platforms such as Spotify. Sing along and visit us in Gubbio!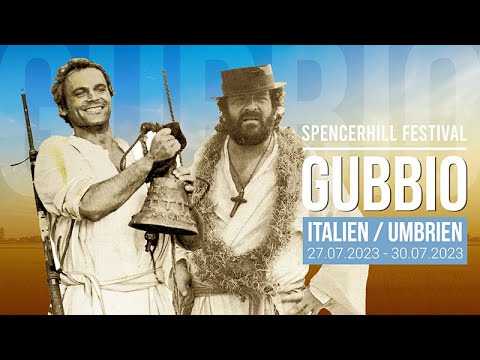 We will amaze you with special effects!