Franco Micalizzi & The Big Bubbling Band
For the first time at the Spencer/Hill Festival, we are pleased to present Franco Micalizzi live on stage with his Big Bubbling Band. The maestro will first give an interview on stage at 9:30 pm on Friday, before the concert starts at 10 pm. With songs like "Trinity: Titoli", "In the middle of all that trouble again" and "What's going on in Brazil?" the stage will shake. Good vibes are guaranteed!
Johnson Righeira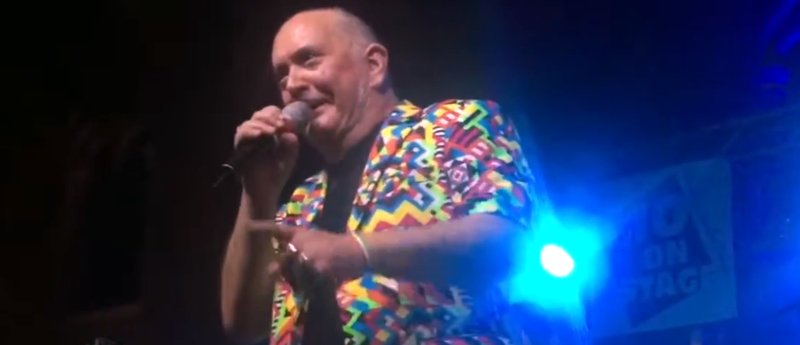 Righeira is an Italian pop duo that enjoyed great success in the mid-1980s with disco-sounding songs produced by La Bionda. "Vamos a la playa" and "No tengo dinero" were also big hits in Germany. In Italy, they had another number 1 hit with "L'estate sta finendo". In 2016, the duo split up and Johnson Righeira continued on his own. In 2019, he recorded a new single with the La Bionda brothers, "Formentera". In Carmelo La Bionda's absence this year, Righeira supports Michaelangelo in his tribute to his brother. We are happy to have the original performer from back then with us!
Spencer Hill Magic Band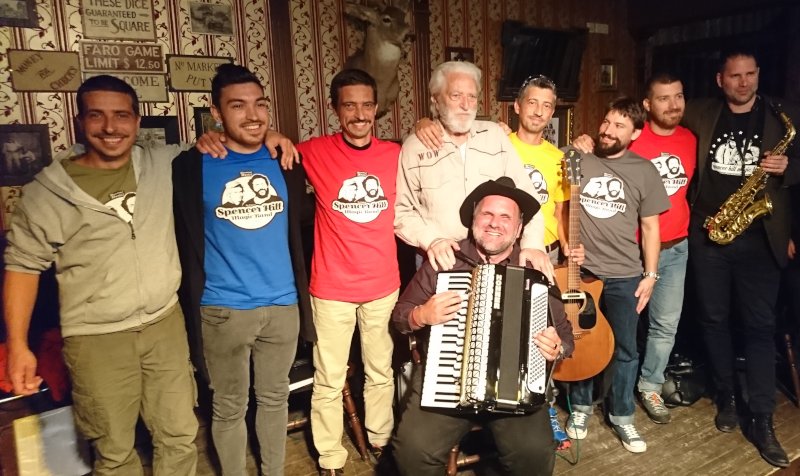 The Spencer Hill Magic Band from Hungary has been a fixed part of the Spencer/Hill Festival since 2009 and we are delighted that they are also making the journey to Italy with us. On Friday evening from 7:30 pm the stage belongs to the band, which plays every instrument and sings every voice live. Their repertoire of Spencer/Hill songs leaves nothing to be desired and will also thrill the fans in Italy.
Dune Buggy Band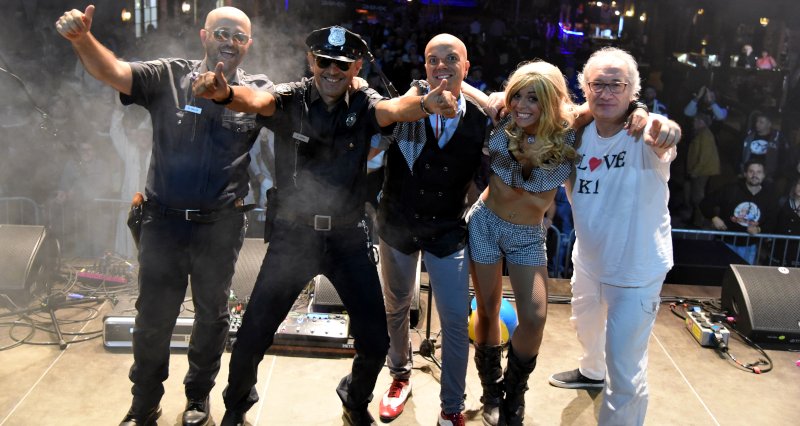 The Dune Buggy Band has been a part of the Spencer/Hill Festival since 2015 and it's hard to imagine the programme without them. Now in Gubbio, the Italian band is eager to set off some real fireworks in front of their home audience and German fans. Those who have already seen the band on stage know that they will succeed effortlessly. After a small warm-up concert for the fans on Thursday evening at 9 pm, the festival stage will once again belong to them for the crowning finale on Saturday from 9 pm. Party mood into the night is guaranteed!
Annibale Giannarelli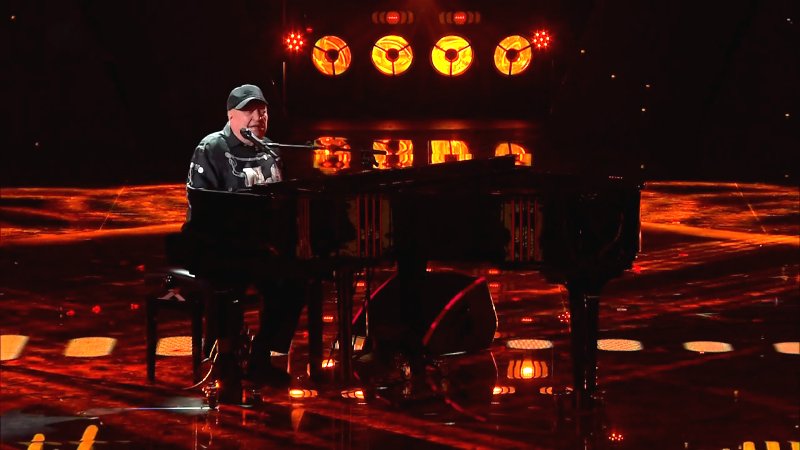 Annibale Giannarelli is the original singer of the unforgettable Trinity theme song from "They call me Trinity". The Italian with Australian roots emigrated to Australia shortly after the song's release and therefore didn't really get to see what a success the song became. Now he's back. In 2021 he won the Italian edition of "The Voice senior" and now he is presenting his Trinity song for the first time at the Spencer/Hill Festival. He will be on stage on Saturday at 6:30 pm. We are very much looking forward to seeing him.
Italo Vegliante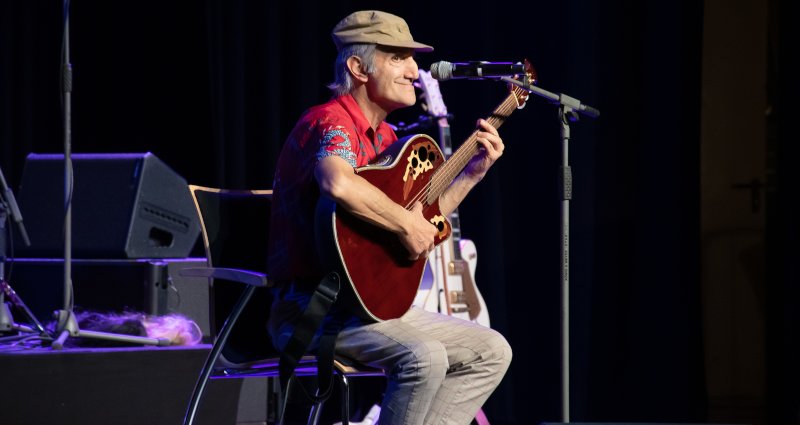 The street musician Italo Vegliante has been delighting Roman passers-by and tourists in the eternal city for many years with his sometimes idiosyncratically interpreted variations on film scores. Individual videos of his performances uploaded to YouTube have been viewed millions of times. Last year, he was a guest at our festival in Berlin, and this year, of course, he won't miss his home game in Italy. He will be on the festival stage for three days, first on Friday at 6:30 pm, then on Saturday at 3:30 pm and finally again on Sunday at 2 pm.
Controtempo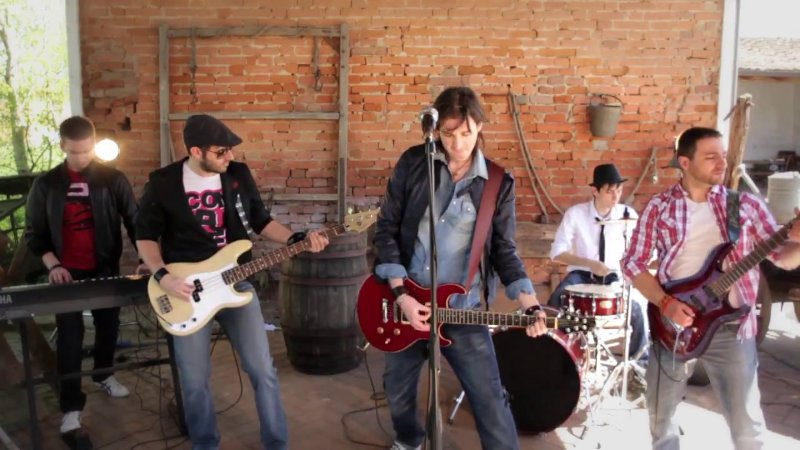 Founded in 2004 in a bar in Modena, the rock band Controtempo gained greater attention in 2010 when they managed to get both actors in front of the camera for the music video for their song "Come Bud Spencer e Terence Hill". Unfortunately, they don't have a scene together in the video, but they are both in it. The catchy song about our two heroes will also create a good atmosphere at the festival. Controtempo will be on stage on both Friday and Saturday, on Friday from 6 pm and on Saturday already an hour earlier, so from 5 pm.
Funkuantobasta Marching Band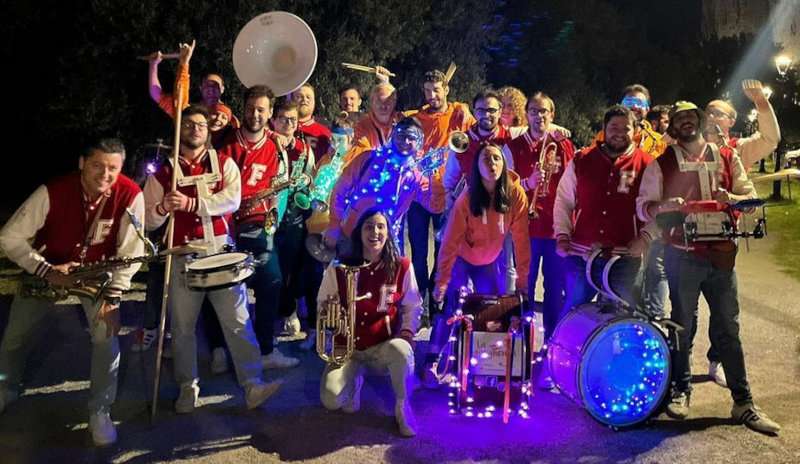 The Funkuantobasta Marching Band is a regional band from Umbria and will enrich the musical programme of the festival on Saturday from 3 pm, creating a great atmosphere on the festival grounds. As a marching band, they will of course play marching music and will not limit themselves to the stage.
Stefano Dentone & The Sundance Family Band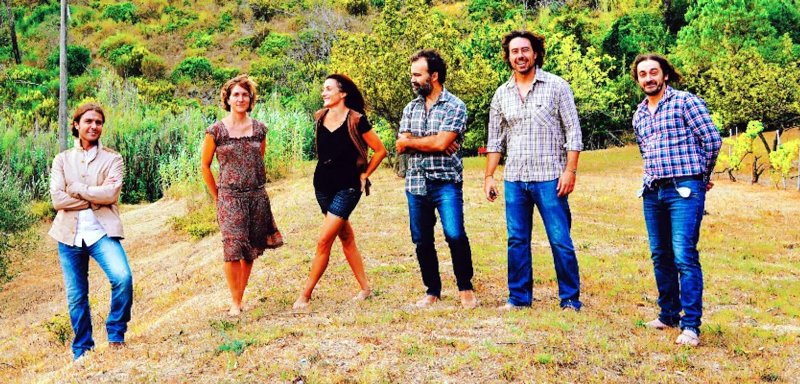 Stefano Dentone is from Livorno and has played as a musician not only in Italy but also in the USA. With his Sundance Family Band and their country and blues songs, he will start the last day of the festival on Sunday morning at 11 am.