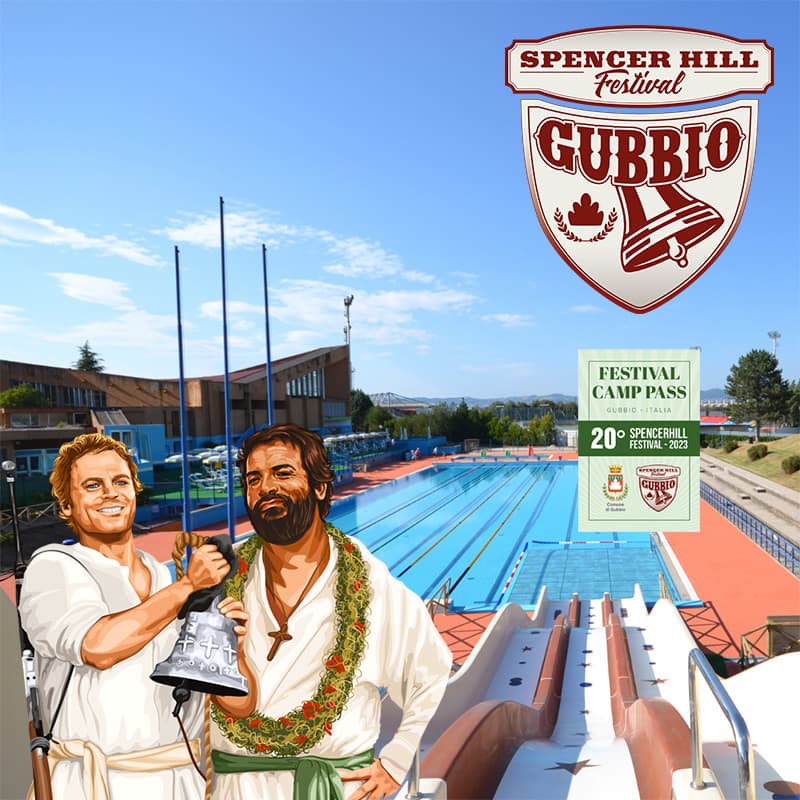 For booking your accommodation it is best to use Booking.com. There you will find almost 1500 beds in vacation homes, guesthouses and hotels in the area and thus within walking distance of the festival.
The campground, Spencerhill Camp, is also located a few hundred meters from the festival site. Within the campground you will also find a breakfast bar/restaurant.
Spencerhill Camp is located near the Commercial Institute. From 10 Umberto Paruccini Street, exit at 6 Epicurus Street. From here you can access the underground parking lot and the parking lot for campers. Spencerhill Camp is located just above the underground parking lot. This will be signposted at the entrance to Gubbio. Tickets for the campground are available here.
We have a nice surprise for those who decide to sleep in tents. Showers are available in Gubbio's municipal swimming pool. And even better, it will be hot in July and every camper and will be able to use the pool free of charge with their camping pass and cool off between stops. The pool is within walking distance. It is located in front of the campground entrance and then about a 3-400-meter walk.
Address:
Gubbio swimming pool
Via L.da Vinci 7
Camper Area (incl. WC):
Roman Theater parking lot, 06024 Gubbio PG,
(just 4 minutes from the AREAL festival)
Spencerhill Camp : (with underground parking for campers and WC)
Via Epicuro, 06024 Gubbio PG,
(only 5 minutes from AREAL festival)

Attention - Access only with valid ticket!
Please note that when checking in at the campsite, a waste bag will be given to each person for which a deposit must be left. Upon departure, by returning the bag full of your waste, you will receive your deposit back - This is how we keep the environment clean!
On the left of the photo below you can see the campground, which has parking spaces under the site. The underground parking lot has several exits that lead directly to the plots.
The second yellow area in the center is the RV area. Finally, on the right you can see the festival area. As you can see, everything is within walking distance.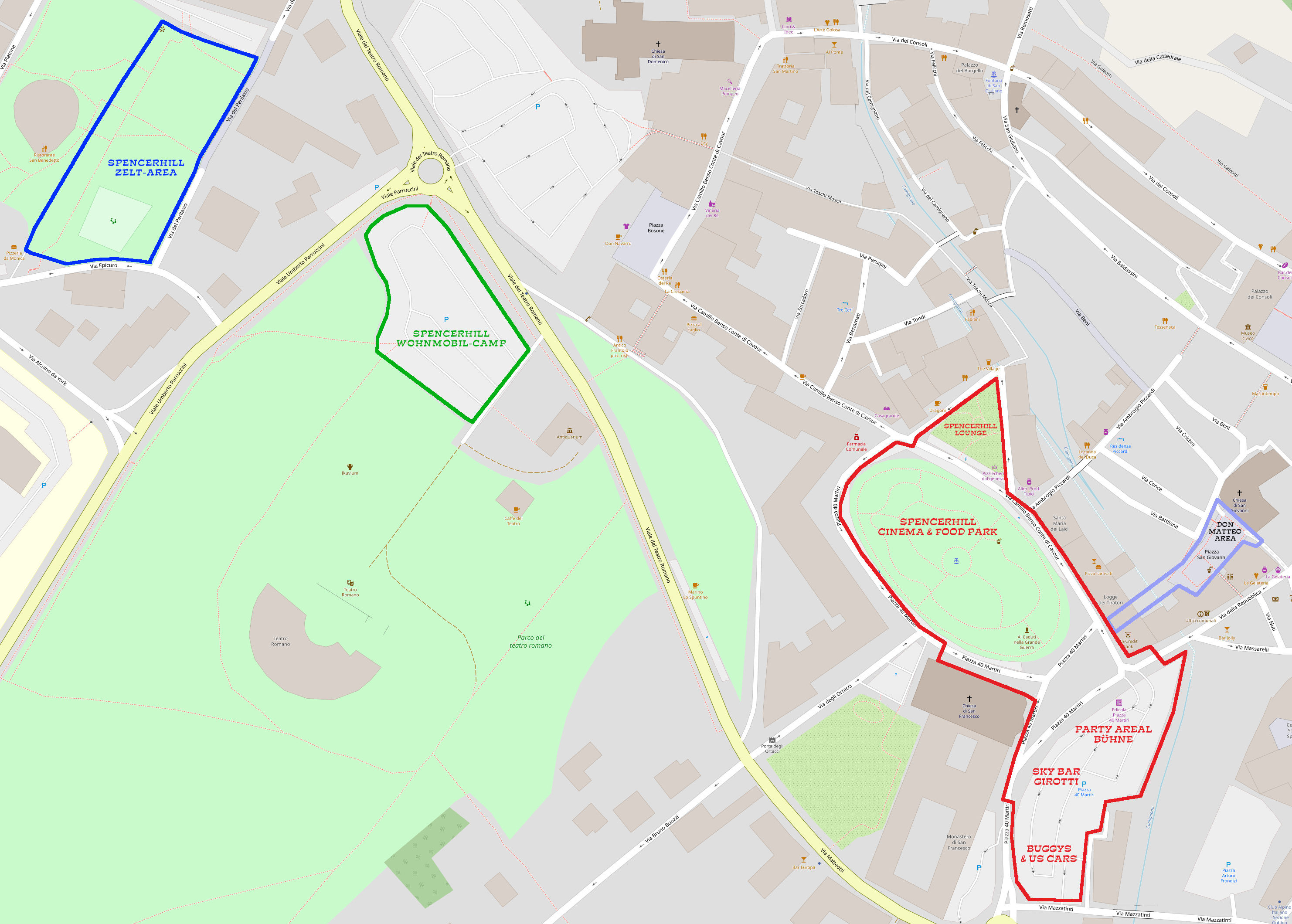 ---
Map data from OpenStreetMap - Published under ODbL